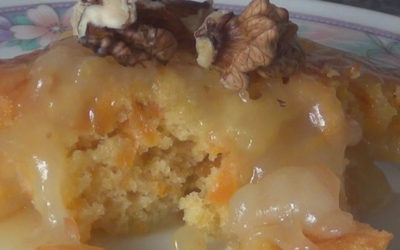 This recipe was handed down to me by my great Aunt. I recall making it many many years ago, but as with a lot of other things it disappeared between the cracks. After going through one of my old handwritten recipe books this one jumped out at me as a fantastic blast from the past.
You wouldn't normally consider carrots and pudding in the same sentence, but this rediscovered recipe shows that in the old days anything could be turned into the most delicious dessert.
To eat this dessert you scoop a generous helping onto a plate or bowl, then you smother it with the lusciously decadent sauce. Yum.
read more