This Date Slice Recipe is an easy Date Slice Recipe – just melt and mix, and you are done!  This delicious Date Slice recipe is beautiful topped with a layer of fluffy coconut flakes. Wonderfully sweet and full of texture, sit and enjoy with a pot of tea as a mid-morning treat.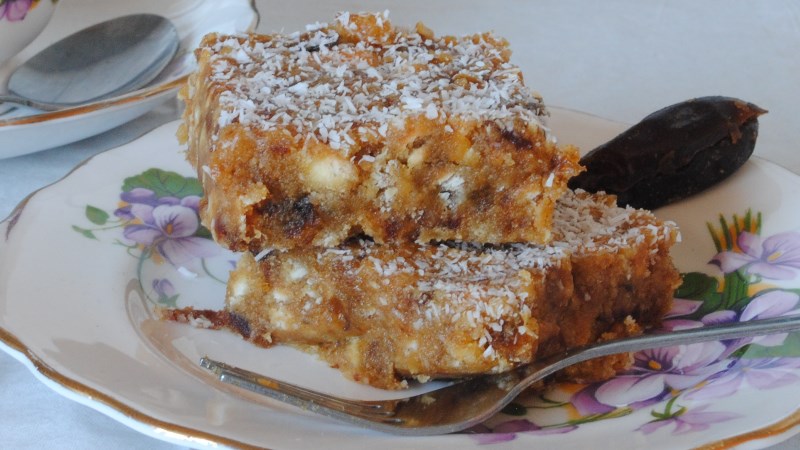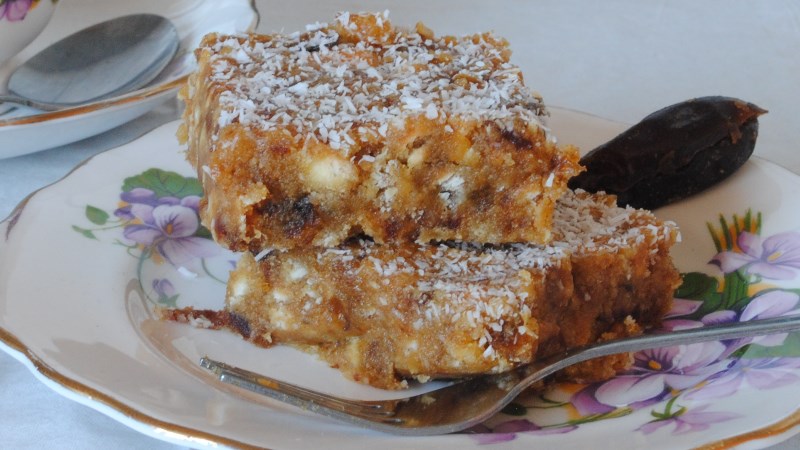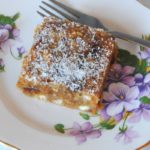 Print Recipe
No-Bake Date Slice Recipe
If you are looking for something nice to nibble and don't feel like baking then try these date slices. You can also replace the biscuits with Rice Pops. Very good!
Ingredients
1

pkt

Biscuits

(I used Arrowroot)

1

cup

Butter

1

cup

Sugar

1

cup

Dates

1

Egg

(Optional)

Coconut

for the topping
Instructions
Melt butter and sugar in a pot.

Add finely chopped dates and beaten egg, stir well and bring to the boil.

Break biscuits into small pieces and add to date mixture.

Mix and remove from heat.

Sprinkle coconut at the bottom of the dish.

Press the mixture onto the coconut layer.

Put in the fridge for about 2 hours.

Cut into squares and serve.
Today's Featured Ingredient
Dates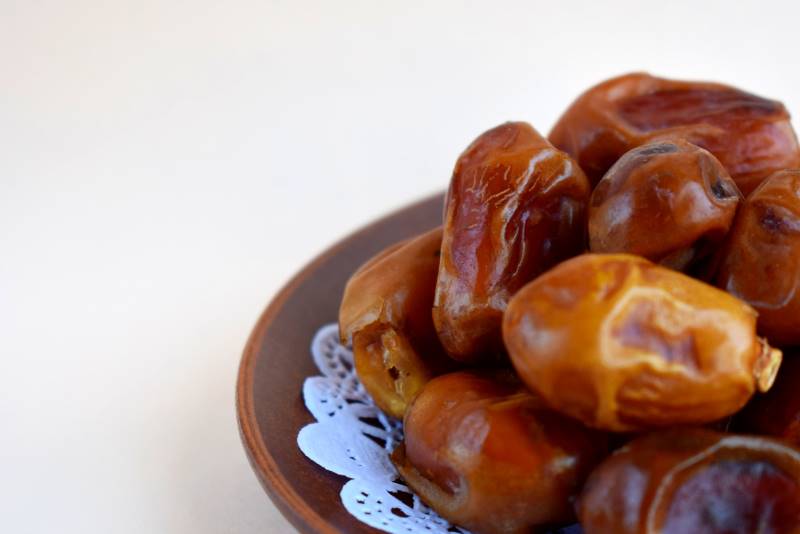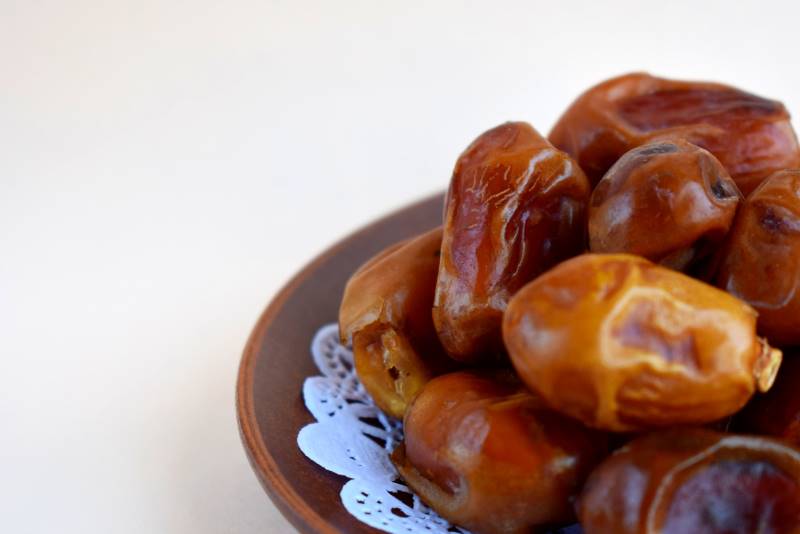 There are more than 199 different types of date trees. Egypt, Saudi Arabia and Iran are the top date producing counties. Dates stones are used for making soap and eyeliner. They also make date syrup from dried dates. Delicious with deserts, yogurt, cheese and ice-cream. Date are also used a lot in baking. Dates are very nutritious. Rich in Vitamin A, B and D and sugar, it makes it a great source of energy. A adult can survive with 15 dates per day. They can last for several years if correctly stored.
When choosing fresh dates look for plump slightly glossy fruit. Avoid dates that have crystallized sugar on them, they are not fresh.
Date palms grow to about 21-23 meters in height. The leaves are 4-6 meters long. The full span of the crown can reach from 6-10 meters. Date palms have seperate male and female plants.