This Broccoli Salad recipe is a perfect addition to any meal especially during the summer. The dressing is delicious, and this salad is very easy to make.  The Broccoli & Cashew salad recipe, a great recipe for picnics.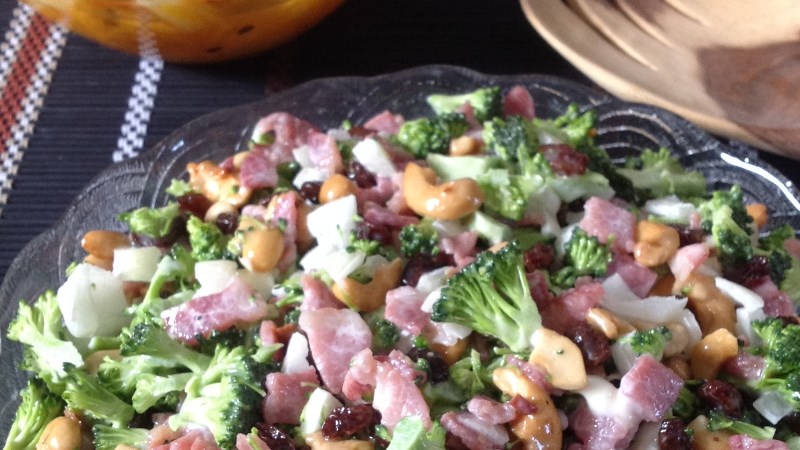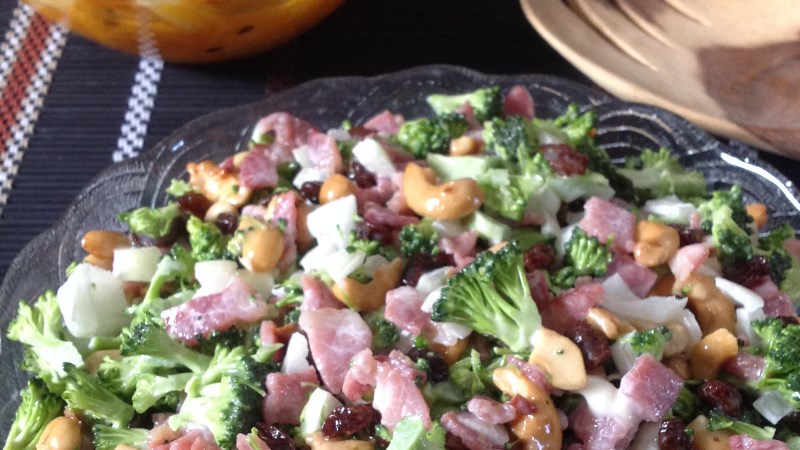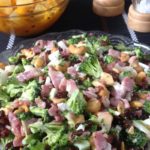 Print Recipe
Broccoli & Cashew Salad
This is a delicious salad with lots of crunchy cashew nuts and crispy bacon. The saltiness of the bacon and the sweetness of the dressing gives it a very nice taste. You will definitely go back for more.
Ingredients
2

heads

Broccoli

2

rashers

Bacon

chopped & cooked

1

Onion

finely chopped

1/2

cup

Raisins

1/2

cup

Cashew Nuts
Dressing
1

cup

Mayonnaise

2

tbls

White Vinegar

1/2

cup

Sugar
Instructions
Salad Ingredients
Fry bacon till starting to get crisp.


Cut broccoli into small pieces.

Add onion, raisins, nuts and bacon.
Dressing
Combine well and leave to dissolve the sugar.

Add to broccoli mixture and mix well.
Today's Featured Ingredient
Broccoli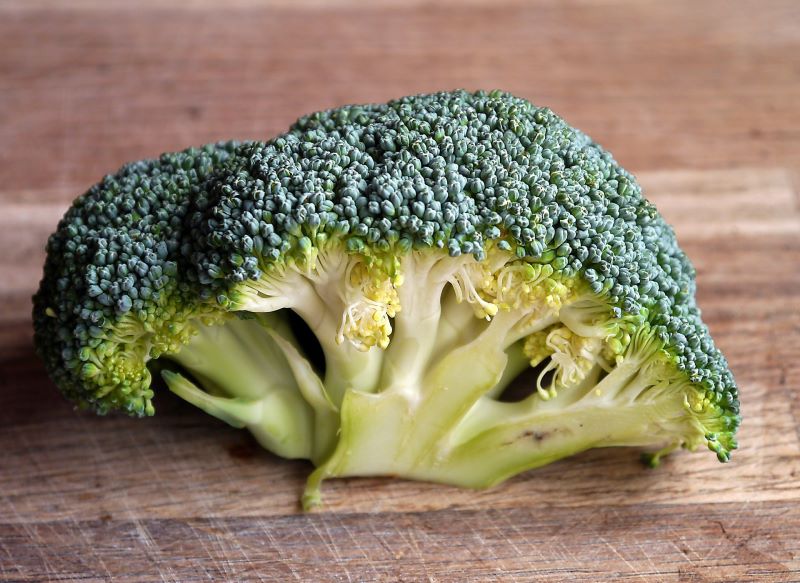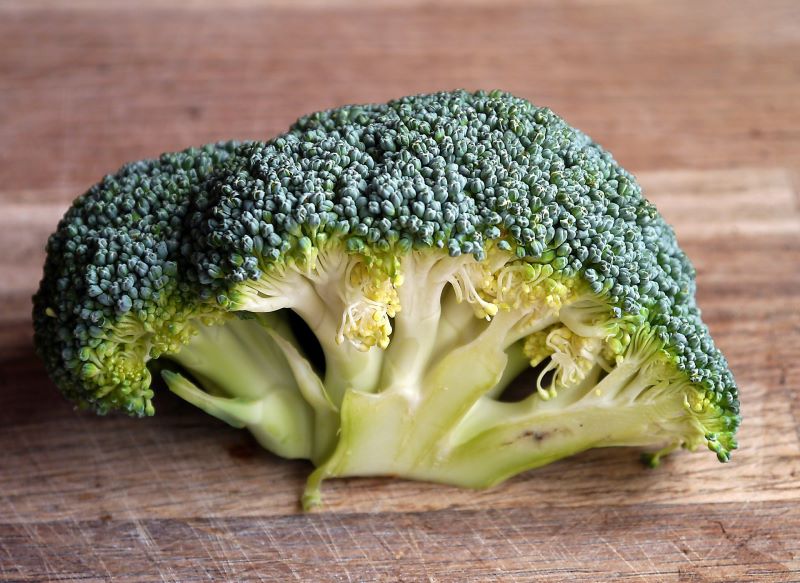 Broccoli is part of the cabbage family. It has a large green, tree-like flower head that branches out from a thick edible stalk. The flower head is surrounded by green leaves. There are three type of broccoli, the most familiar one is Calabrese broccoli.
Broccoli does not do well in hot summer weather, that is why it is grown in the cooler months. Broccoli must be harvested before the flowers on the head turns yellow.
The Peoples Republic of China are the largest producers of broccoli, followed by India.
Broccoli can be eaten cooked or raw. By boiling broccoli you loose a lot of its sulforaphane. It is therefore better to steam, microwave or stir fry broccoli.
Broccoli is a cruciferous vegetable with many health benefits. It can prevent cancer and reduces cholesterol, is low in sodium and calories. It is also fat-free.