Crunchies are a favorite in our house especially with the grandchildren. They are typical South African. We often make them because they are so quick to make. To make this recipe Vegan just use almond milk instead of cows milk.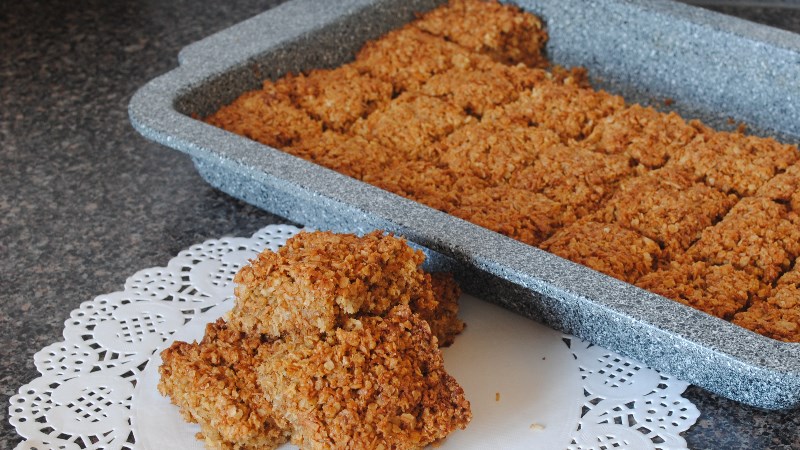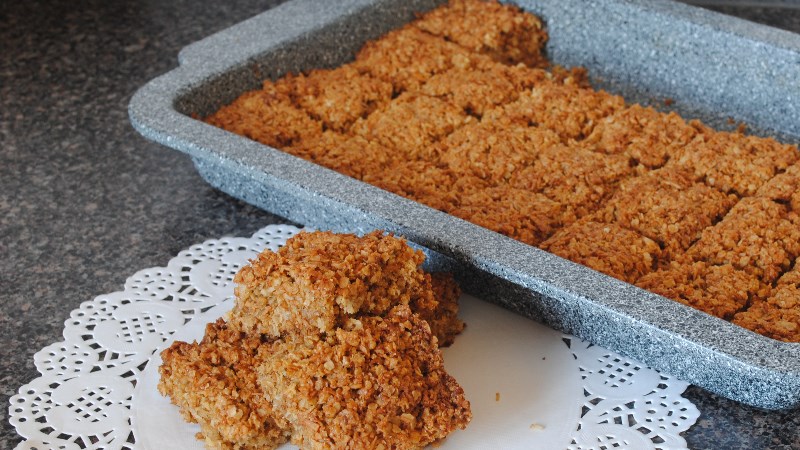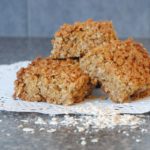 Print Recipe
Oat Crunchy Slice Recipe
To make this recipe Vegan use almond milk instead of cows milk.
Ingredients
2 1/2

cups

Coconut

1

cup

Flour

3 1/2

cups

Oats

1 1/2

cups

Sugar

1/2

tsp

Salt

1

cup

Butter or Margarine

(Margarine used for Vegan option)

2

tbls

Golden Syrup

2

tsp

Baking Soda - dissolved in 1/4 cup Milk

(Almond Milk used for Vegan option)

1

tsp

Cinnamon
Instructions
Mix all the dry ingredients.




Melt the butter and syrup and mix with the dry ingredients.




Press into a 22 x 33 cm baking tray.




Bake for about 30 minutes.




Cut into squares while still hot and lift out when cool.



Today's Featured Ingredient
Coconut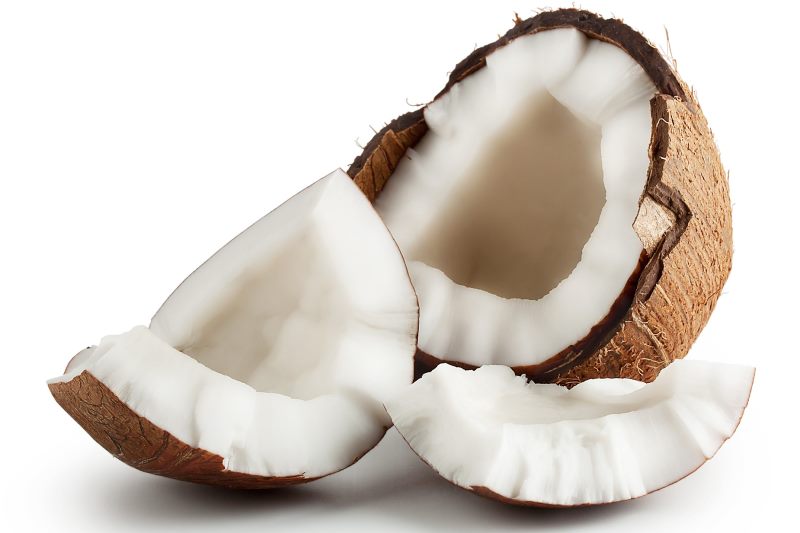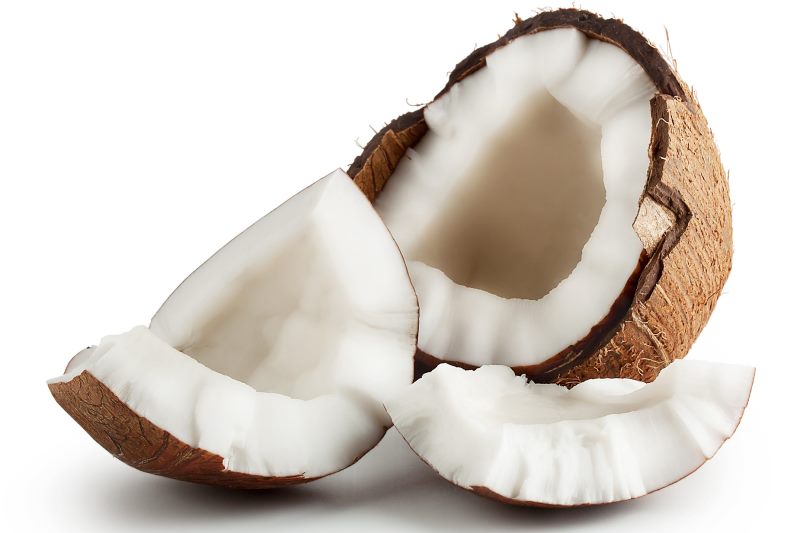 Coconut is the fruit of a large palm tree that grows to about 30m tall. It takes six to ten years to produce fruit. One tree can yield between 30-75 fruits per year, depending on the quality of the soil and weather conditions. Coconut palms need high humidity, lots of sunshine and regular rainfall.
Interestingly coconut is not a nut as you would expect but a drupe. Putting it in the same unusual category as almonds, coffee, apricots and dates.
Coconuts are very versatile and every part of the plant is used to produce a vast array of items, from food to cosmetics. Unlike other fruit it contains a large amount of water on the inside. This water makes a refreshing drink and is becoming very popular with sportsmen.
The white flesh is used in cooking and baking and the oil is extracted and used for frying and making margarine. The outside husks has many traditional and commercial uses.
Coconut has many health benefits. One of these is that It can also be used as a basic skin lotion or as a conditioner on the hair.