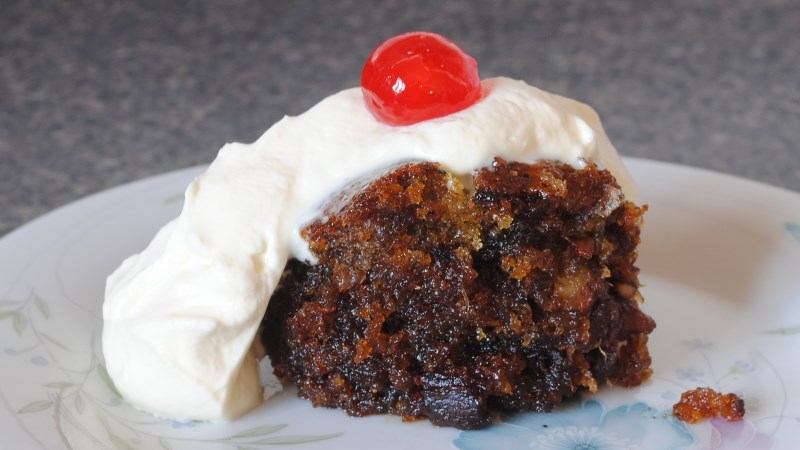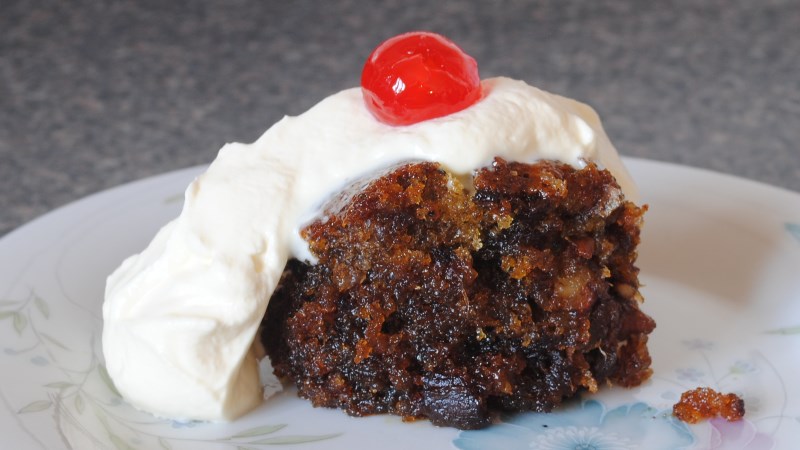 Quick and yummy to eat.  The Rum and Walnut Tipsy Tart can be served hot or cold.  So delicious.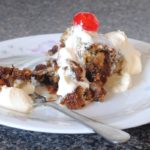 Print Recipe
Rum and Walnut Tipsy Tart Recipe
Rum and Walnut Tipsy Tart is served at its best piping hot out the oven and a good dollop of fresh cream
Ingredients
1 1/4

cup

Flour

1/4

tsp

Salt

1

tsp

Baking Soda

1/4

tsp

Baking Powder

1

cup

Walnuts

1

cup

Sugar

1 1/2

cup

Chopped Dates

1

cup

Boiling Water

1

tsp

Rum Essence

1/4

cup

Butter

1

Egg
Sauce
1 1/2

cup

Sugar

1

cup

Water

1

tbls

Butter

1

tsp

Vanilla Essence
Instructions
Preheat the oven to 180ºC.

Sift dry ingredients together.




Mix nuts with flour mixture.




Chop dates into pieces and mix with baking soda.




Pour boiling water over dates.

Cream butter and sugar add eggs.




Add to the flour mixture.




Pour into a pie dish and bake for 30-45 minutes.



Sauce
Mix the sugar, water and a pinch of salt in a sauce pan.

Stir till sugar is melted and boil for 5 minutes.

Take of heat and add the butter and vanilla essence.

Pour hot sauce over tart as soon as it comes out of the oven.

Let cool and serve with cream.
Today's Featured Ingredient
Walnuts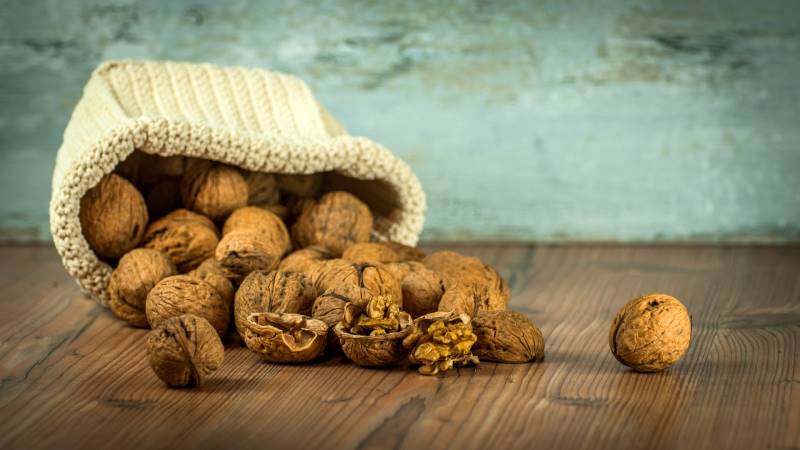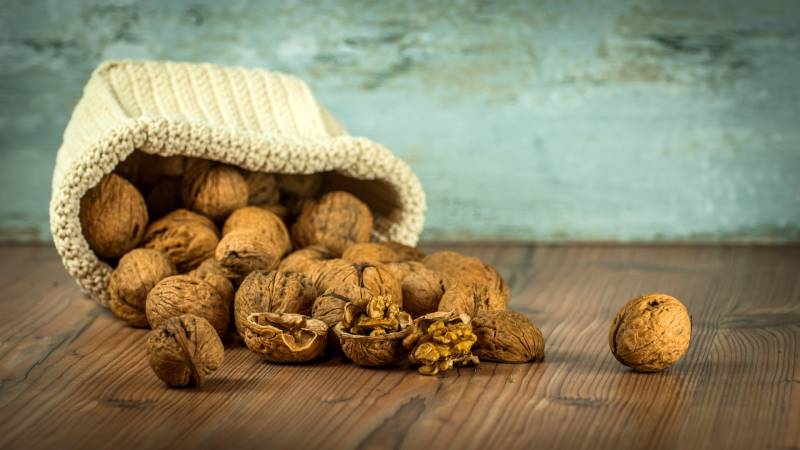 Walnuts are seeds from the Walnut tree. It is a round fruit. When fully ripe the skin and the husk is removed and it reveals a wrinkly walnut, which is in two sections divided by a partition. Walnuts are usually bought shelled ready for use. Walnut trees are later in growing their leaves in the spring.
They secrete a chemical into the ground to prevent competing plants growing underneath the tree.
Flowers and vegetables won't grow underneath the Walnut trees.
China is the biggest producer of walnuts, but the USA is the largest exporter of walnuts.
Walnut are used in cooking and baking or can be eaten roasted or raw as a healthy snack.
Walnut husks can be used as dyes or ink for writing or drawing. The dye is suitable for fabric dying.
Walnuts are also rich in Vitamin E, Protein, antioxidants and Omega-3 fatty acids.