Thinking of what to make tonight …  Here is a dinner suggestion while you are looking for a new recipe to try during the week.  This Chickpea Stew recipe is bright flavor and warming heat of this dish are really wonderful on these chilly winter nights.  This Chickpea Stew recipe is perfect for busy weeknights and super healthy. Vegan and gluten-free.  The Chickpea Stew is a simple, comforting stew with tons of flavor. I love this over rice or with fresh bread.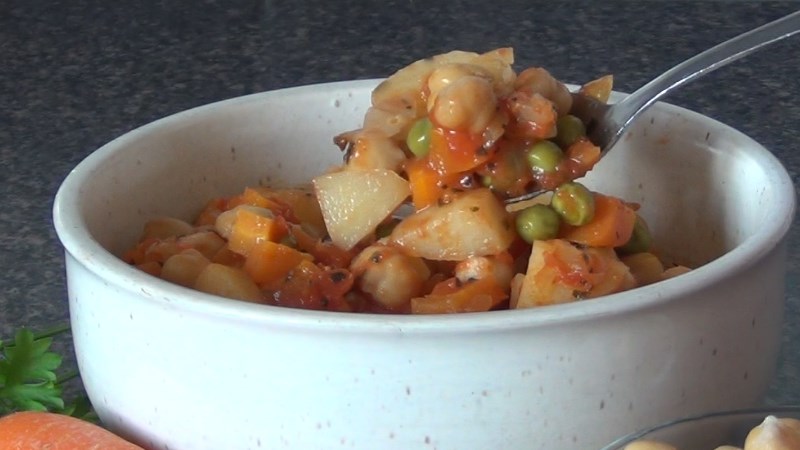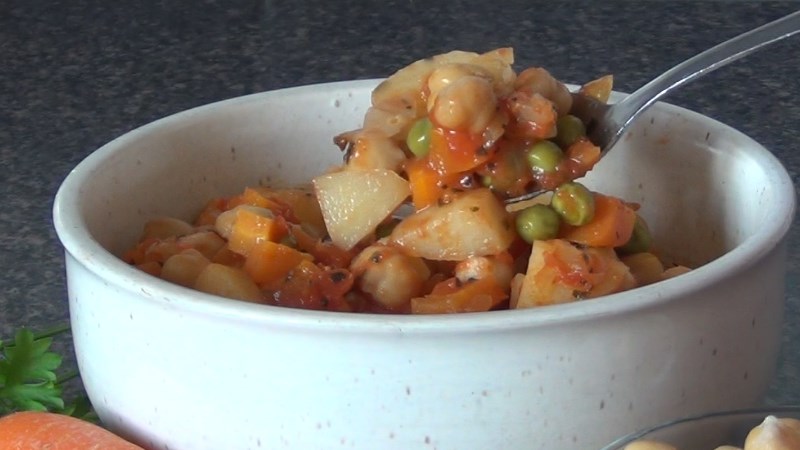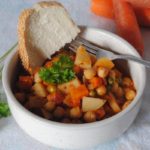 Print Recipe
Chickpea Stew Recipe
This Chickpea Stew is high in protein and very filling. Quick and easy to make. Vegan recipe.
Ingredients
1

Onion

finely chopped

1

tbls

Oil

1

can

Tomatoes

1

tbls

Dried Basil

1

Carrot

large

2

Potatoes

large, peeled and diced

2

cups

Chickpeas

cooked

Salt to taste

Ground Black Pepper to Taste
Instructions
Place the oil, onion and carrots in a pan and fry gently for about 5 minutes.

Add water and potatoes, herbs, salt and pepper cook till potatoes are nearly soft.

Add tomatoes and their juice cook till potatoes are soft.

Add cooked chick peas and warm through gently.
Today's Featured Ingredient
Chickpeas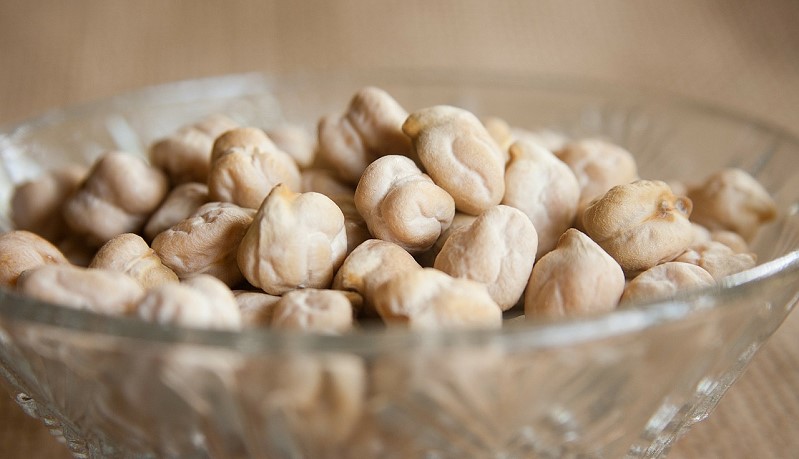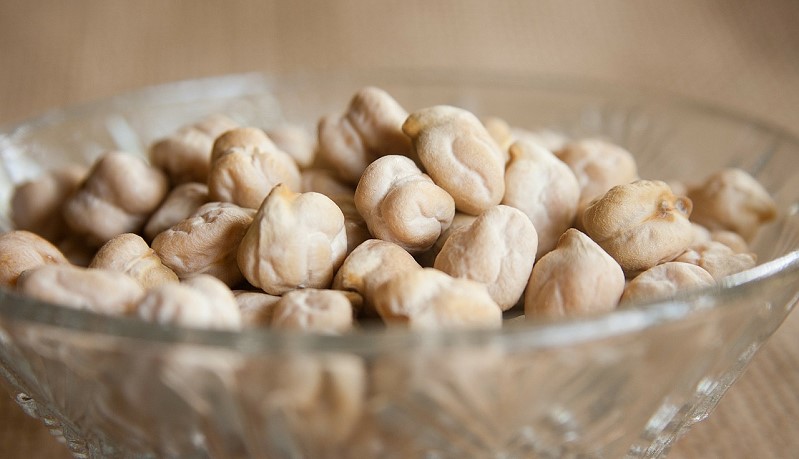 The chickpea plant grows between 20-50cm high. The seed pods have 2-3 peas each. The plant has leathery leaves on either side of the stem. There are several varieties of chickpeas cultivated around the world. India being the largest producer and also the largest importers.
Dried chickpeas are soaked over night to reduce the cooking time. Cooking makes it easier to digest. Chickpeas are used in salads, stews or ground into a flour. The flour is shaped into falafels and fried.
Chickpeas can also be used as a animal feed instead of soy beans or cereal. It is also used to restore depleted soil. Chickpeas have a deep root system and need no agricultural water.
Chickpeas contains a large amount of antioxidants, vitamins, calcium, magnesium and zinc to name a few. Chickpeas have been used as a caffeine-free alternative for coffee.