You are going to love this Date & Nut Loaf Recipe its an old fashioned favorite.  The Date & Nut Loaf Recipe is recipe made with butter, eggs, nuts, and chopped dates. Serve for breakfast, brunch, dessert, or tea.  This is an easy recipe to follow and it's awesome for any occasion. The Date & Nut Loaf keeps very well in an airtight container – but it usually doesn't last longer than a few days before it's all gone.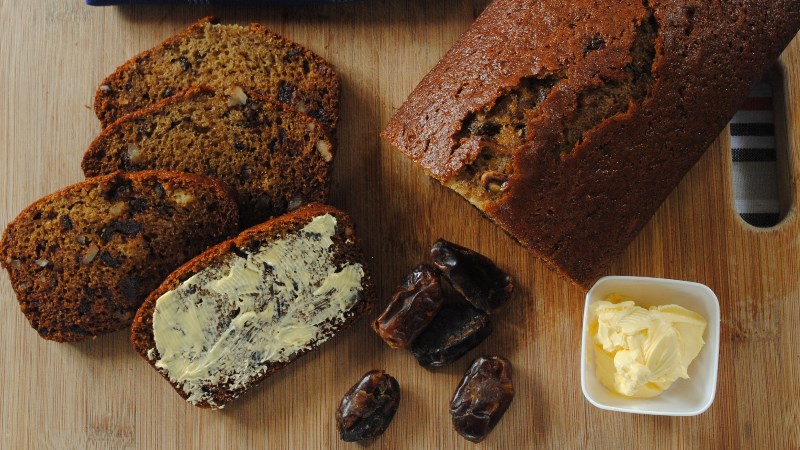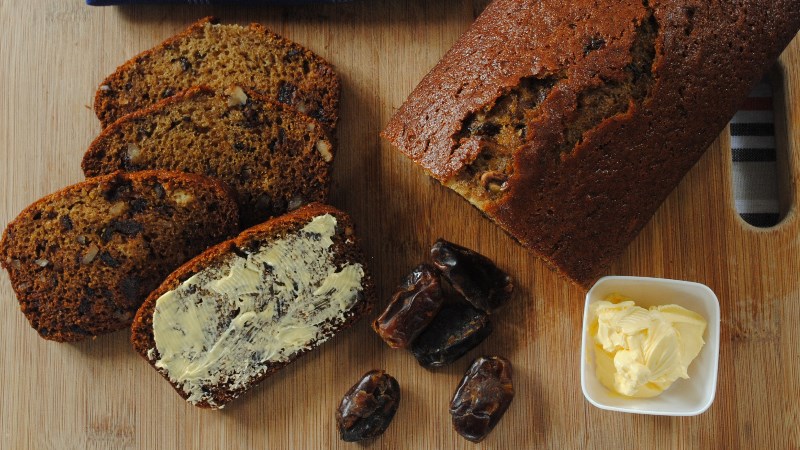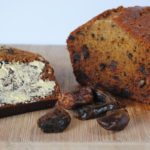 Print Recipe
Date & Nut Loaf Recipe
Date & Nut Loaf Recipe - A delicious date loaf with nuts and dates. The two go well together. My Mom use to make this when we were kids.
Ingredients
3/4

cup

Nuts

chopped

3/4

cup

Water

boiling

1

cup

Dates

chopped

1/4

cup

Butter / Margarine

1 1/2

tsp

Baking Soda

1/2

tsp

Salt

2

Eggs

1

cup

Sugar

1

tsp

Vanilla

1 1/2

cups

Flour

sifted
Instructions
Place the nuts, dates, baking soda, salt and butter in a mixing bowl.

Pour boiling water over it and stir until butter has melted.




Grease a loaf tin and line with baking paper.




Beat the eggs, add the sugar and vanilla.




Sift the flour into the egg mixture.




Add date mixture and mix just till all the ingredients are mixed.




Pour into the prepared tin and bake for one hour.



Today's Featured Ingredient
Butter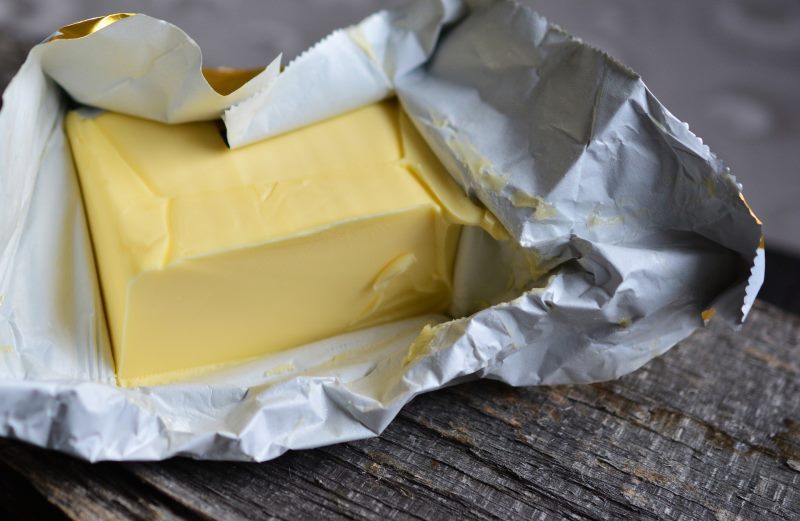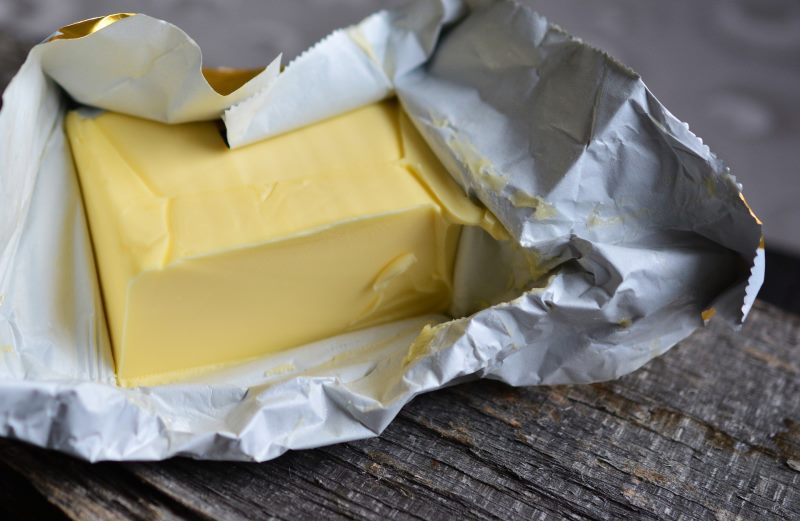 Butter is a natural product made from the cream of cows milk. It is made by churning the cream to separate the butterfat from the buttermilk.
It is used as a spread on bread, for cooking as well as baking. Butter is sold in 500g packages and is usually wrapped in waxed-paper or foil. Wrapped butter can be kept in the refrigerator for several months.
Butter is mostly composed of saturated fat. A high intake of saturated fat can increase the risk of heart disease. As a result health authorities recommended that people lower their consumption of butter for health reasons in the 1970's.
Butter does however have some nutrients that are not found in other foods, depending on the cows diet. If they are grass fed the butter is more nutritious and will contain Vitamin 2, CLA, Butyrate and Omega 3.