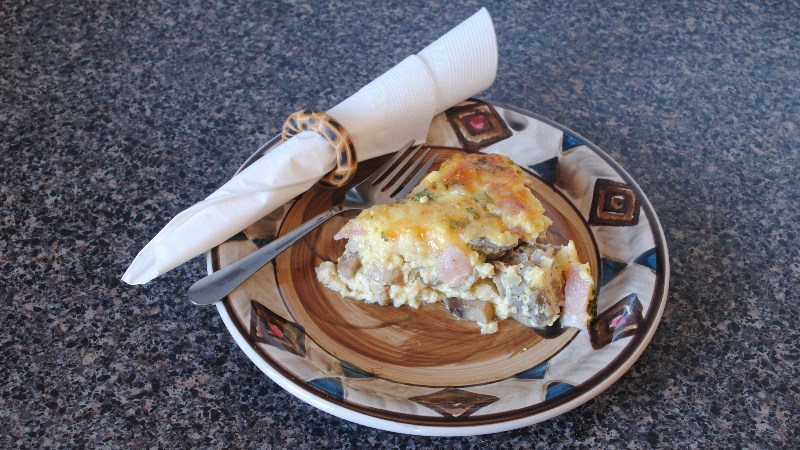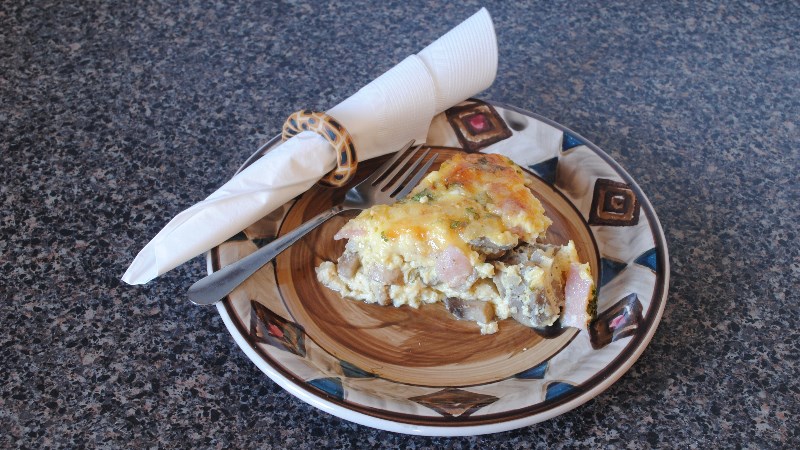 This Bacon and Mushroom Quiche recipe comes together really quickly.  This Bacon and Mushroom Quiche a great way to start your day so how about whipping it up for breakfast now.  This Bacon and Mushroom Quiche is inspired by the flavors of a breakfast sandwich: crisp bacon, fried mushrooms, egg, and salty cheese. Using cheddar cheese helps the cheese stand up to the assertive flavor of the bacon. The Bacon and Mushroom Quiche is also perfect for lunch and dinner.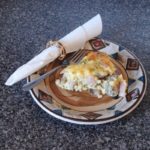 Print Recipe
Bacon and Mushroom Quiche Recipe
This Bacon and Mushroom Quiche Tart can be made a few days in advance and refrigerated or frozen
Ingredients
3

tbls

Butter

1

Onion

finely chopped

1/2

cup

Bacon

chopped

2

cups

Mushroom

sliced

4

Eggs

1/2

cup

Cream

3/4

cup

Milk

1/2

cup

Cheddar Cheese

grated

Salt & Pepper to taste
Instructions
Preheat oven to 180°C (350F).

Melt half the butter in a pan, add onion and fry gently until soft, then add bacon and fry until done. Remove from pan and set aside.

Melt remaining butter, add mushroom and cook – stirring occasionally until the mushrooms are done.

There must be no liquid in the pan.

Grease an oven proof pie dish, about 22 cm in diameter. Scatter onion, bacon, mushroom and parsley over the base.

Beat together eggs, cream, milk and seasoning. Pour over filling, scatter grated cheese over the top and bake for about 40 minutes or until set.
Today's Featured Ingredient
Mushrooms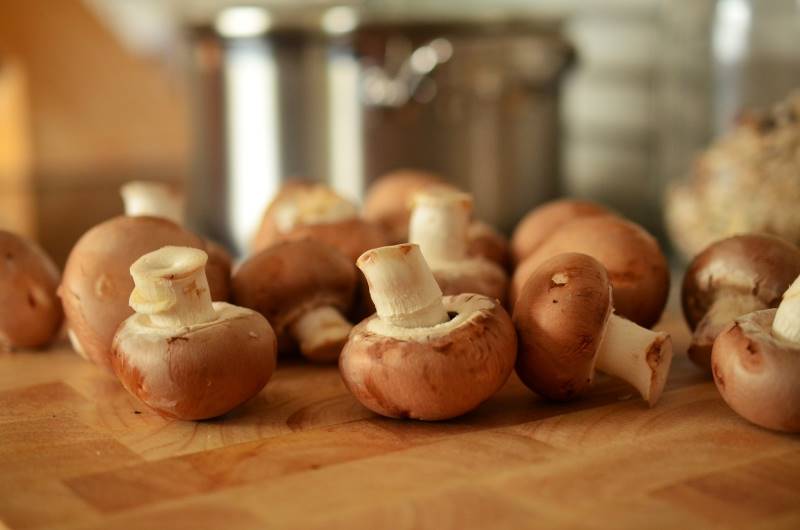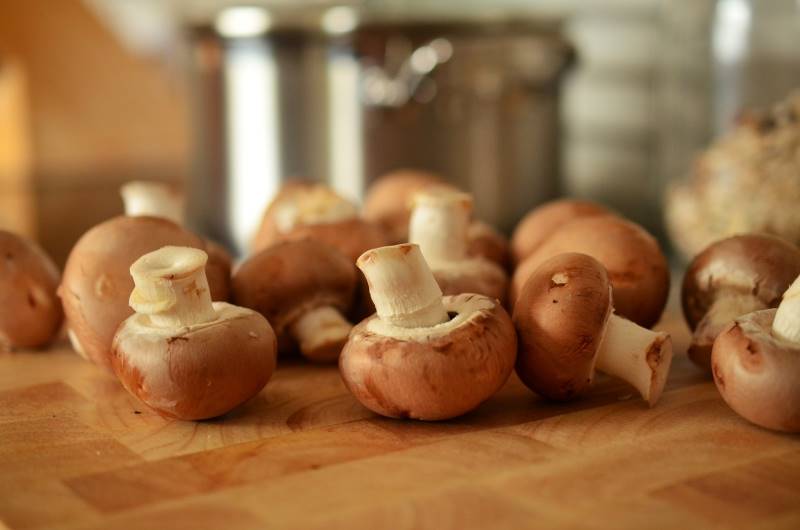 All mushrooms are fungi, but not all fungi are mushrooms. Each mushroom produces microscopic spoors that are similar to pollen or seeds. Mushrooms grow above ground, in soil, wood or other material. Not all mushrooms are edible. The common death cap or its relatives c an be fatal if eaten. Very few are dangerously poisonous. Many can give you stomach cramps and vomiting or diarrhea. Mushroom cultivation started in the 17th century, thanks to a melon grower.
Of all the mushrooms on earth only 10% is edible. The button mushroom being the most cultivated. Mushrooms are a good source of vitamin B, especially niacin and riboflavin, they are among the vegetables with the highest protein content. They are delicious and very nutritious. Mushrooms need water for their fruit to grow. They have no skin and can loose water to the atmosphere very easily. That is why they grow in humid conditions. If the humidity is to low the mushroom dries up. If the body is submerged in water it is comparable to drowning.