This Passionfruit Tart is filled with ripe passionfruit seeds and showcases a  its sweet-spicy flavor.  The passionfruit  tart is delicious quick, easy dessert that requires no baking.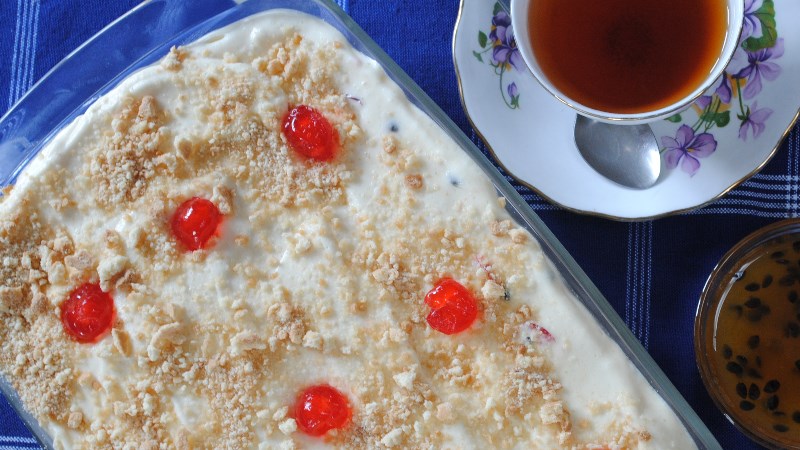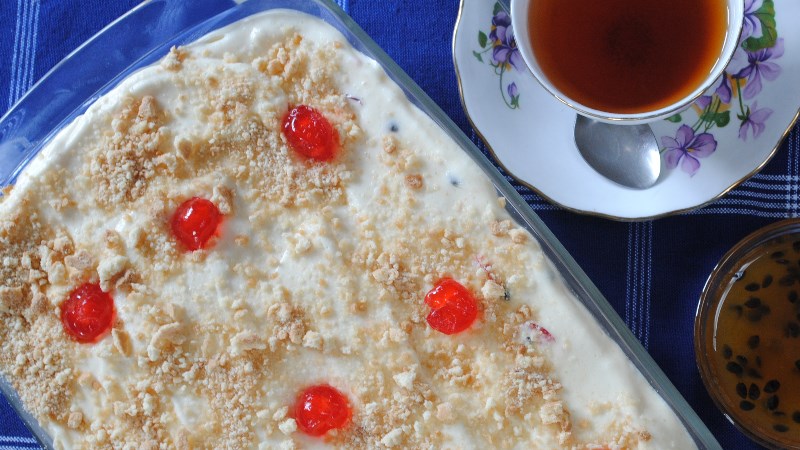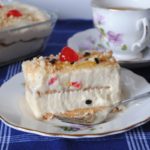 Print Recipe
Passionfruit Tart Recipe
A light and airy fridge tart that will tickle your taste buds and make you come back for more. Serve it with a nice cup of tea or as a dessert. No baking required.
Ingredients
1

pkt

Biscuits

plain

1

pkt

Lemon Jelly

1/2

cup

Water

boiling

1/2

cup

Sugar

1/4

cup

Cherries

glazed, chopped

1/4

cup

Passionfruit

1

can

Evapourated Milk

Chilled 3 Hours
Instructions
Dissolve jelly in boiling water, add sugar cool.

Pack a layer of biscuits in a 18 x 28 cm glass dish.

Beat milk till thick, jelly mixture, add passion fruit and cherries.

Put half the mixture on top of the biscuits then another layer of biscuit and then the rest of the milk mixture.

Sprinkle some crumbed biscuits over the top and decorate with cherries.
Today's Featured Ingredient
Passion Fruit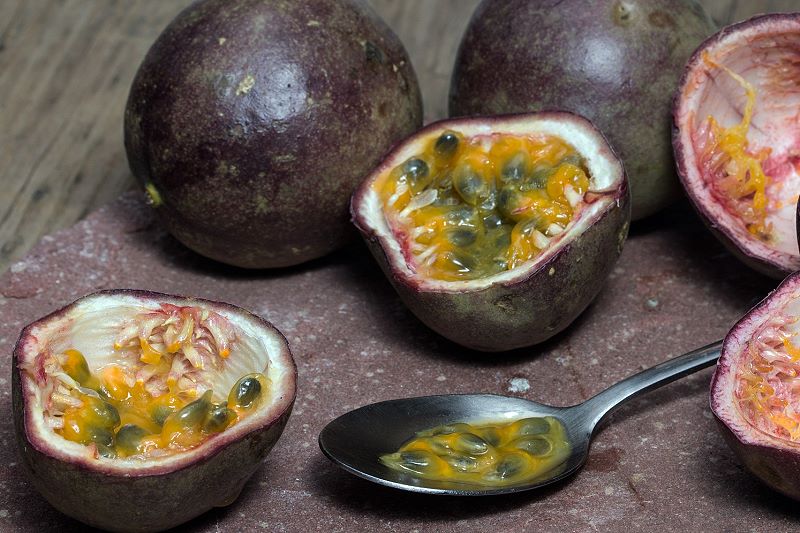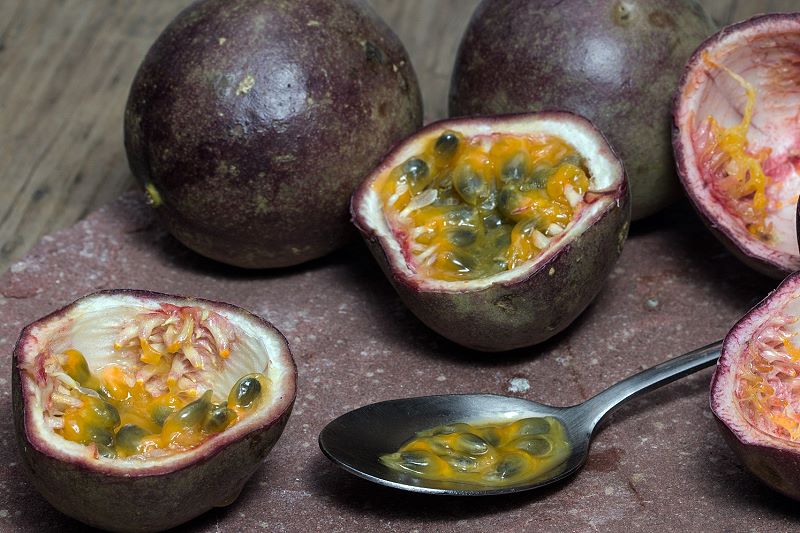 Passion fruit is a fruit of the Passiflora vine. They grow in tropical or semitropical regions. There are 400 species of passion fruit found world wide.
The fruit is either yellow or dark purple when ripe. It has lots of black seeds surrounded by a membranous sac filled with yellow juice. The fruit is at it's sweetest when the skin starts to wrinkle.
The fruit is eaten as a whole fruit, juiced or canned. Passion fruit is used in desserts, ice-cream, cheesecake or as a topping for pavlova. It is also used in cool drinks to give it more flavour.
Passion fruit is very high in antioxidants and a range of vitamins. The flowers are used as a herbal medicine by some Ethnic groups.