These Juicy Twisties are simply mouth watering.  This recipe is a good one for when you have to take a plate of sweet treats to an event.  They are sweet and juicy and enjoyed by the guests.  From the first crunchy bite the sweet syrup liquid just oozes from the Juicy Twistie.  They are so yum that one is just not enough and can be kept in the fridge for a good few days.  This dish could also be lovely for when you  are having a nice warm cup of coffee or tea.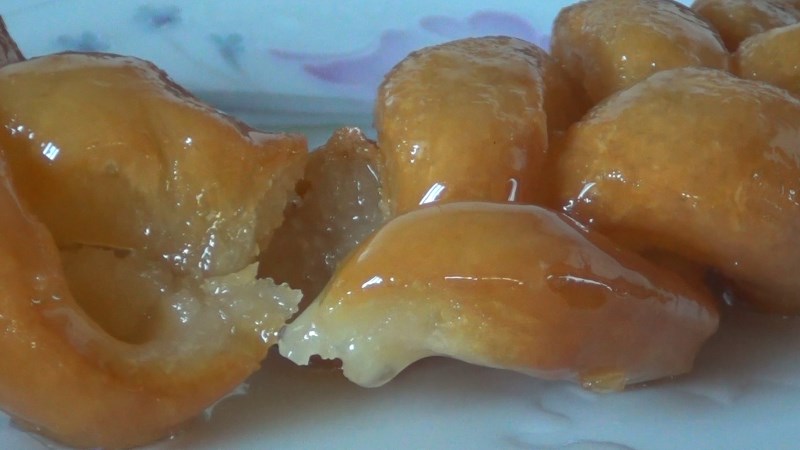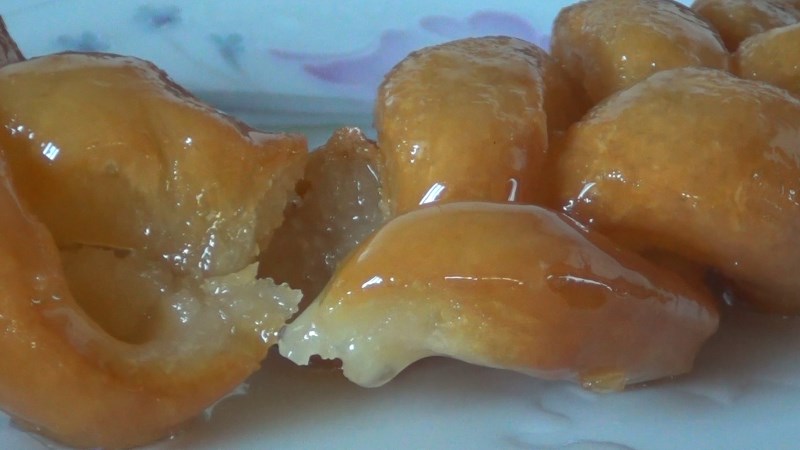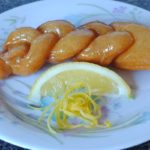 Print Recipe
Juicy Twisties
This lovely Juicy Twistie is made from a dough mix. A sweet sugar syrup is made. After plating the dough they are deep fried in oil and then dipped into the syrup mixture to give you a lovely sweet-tangy Juicy Twistie.
Ingredients
Dough
4

cups

cake flour

2

tbls

butter

8

tsp

baking powder

1

tsp

salt

1

tbls

lemon juice

1 1/4

cups

water more can be added if the dough is too dry
Syrup
6

cups

sugar

1

tbls

lemon juice

3

cups

water

1

tsp

crushed ginger
Instructions
Syrup
Mix all the ingredients and boil for 10 minutes.

Cool and refrigerate over night.
Dough mixture
Sift dry ingredients.


Rub butter in with fingertips.

Add water and knead till dough forms bubbles.

Cover with a damp cloth. Keep in a warm place for 30-40 minutes to rise.

Roll out lightly and cut into strips, about 9 cm long.

Cut each strip into three, starting about 1 cm from the top, and plait.

Bake till golden brown in medium hot oil.

Dunk immediately into ice cold syrup for a few second to soak up some syrup.