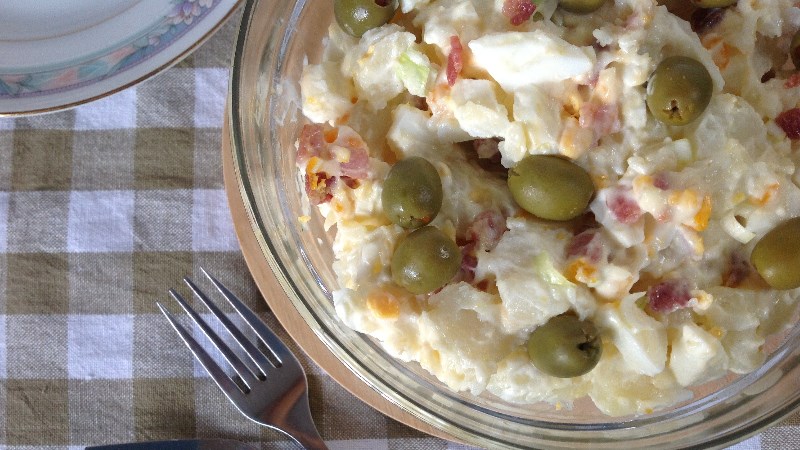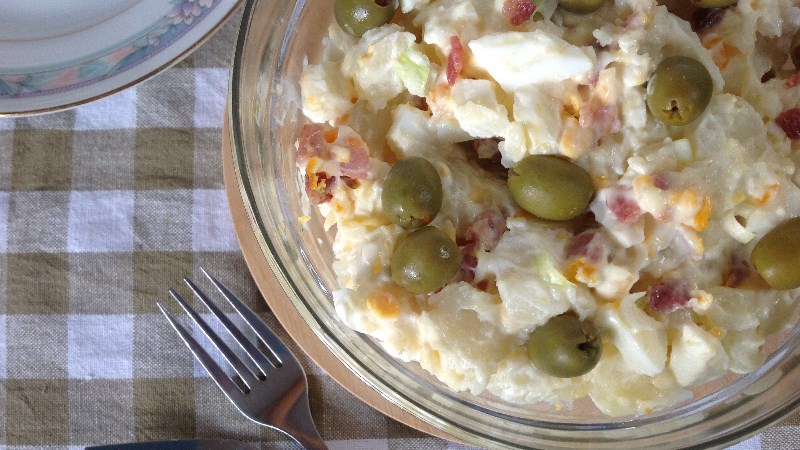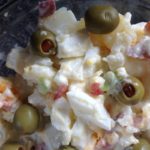 Print Recipe
Potato Salad Recipe
Ingredients
2

cups

Potatoes

cooked

2

rashers

Bacon

cooked & chopped

2

Eggs

hard boiled

1

Spring Onion

chopped

1/2

cup

Mayonnaise

6

Olives

stuffed

Salt & Pepper

to taste
Instructions
Mix potatoes lightly with rest of the ingredients.

Garnish with olives and chill before serving.
Today's Featured Ingredient
Potatoes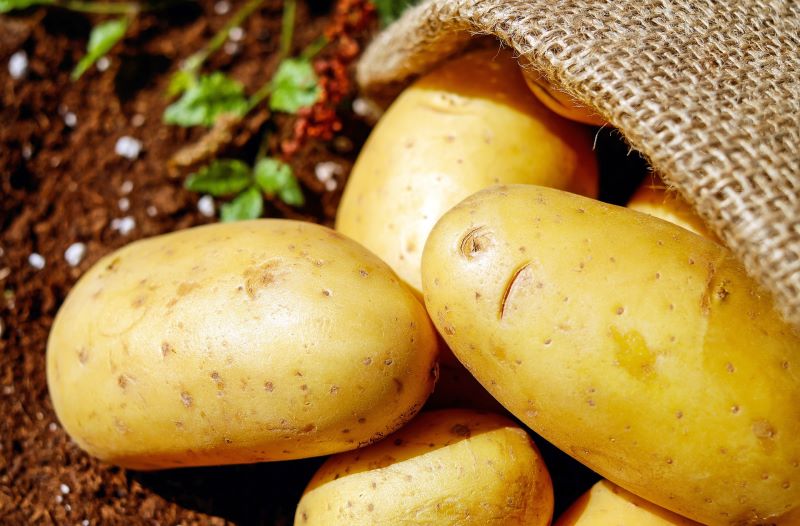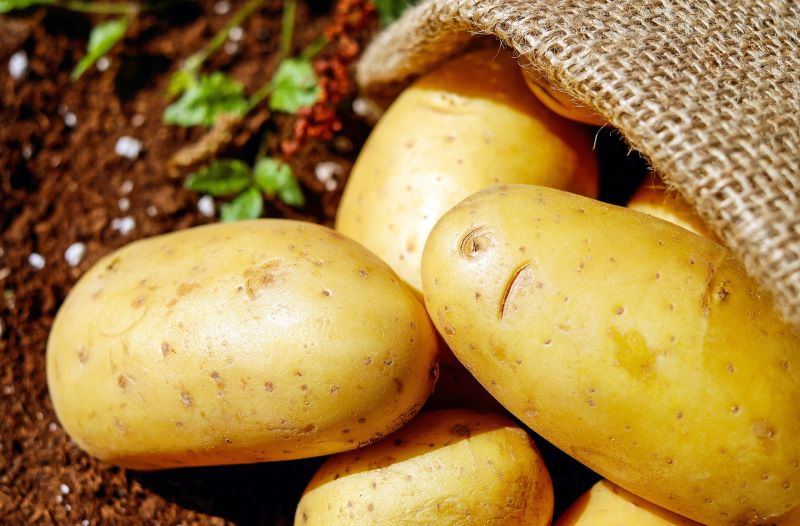 The potato is a tuber that grows underground. The potato belongs to the eggplant, pepper and tomato family. They are grown from seed in locations where the winters are cold and the summers long and sunny.
Potatoes are harvested when the plant dies back. They should be stored at about 7-10°C for the short term and at 4°C for the long term. The lower temperature converts the starch in potatoes to sugar which alters their taste when cooked.
Potatoes are the 4th largest food crop worldwide. Potatoes were introduced to Europe in the 16th century by the Spanish. There are currently over 5000 different varieties of potatoes world wide. The potato is the staple food of many countries. The highest producers of potatoes is China and India.
Potatoes became the first crop of vegetables grown in space in 1995. Madison created the technology with the goal to feed astronauts on space voyages.
Potatoes are one of the most versatile food sources and can be prepared in many ways. They can be boiled, fried or baked. Served hot or cold in salads.