This fruit cocktail tart is nice and moist. The fruit gives it lots of flavor. If you feel like a change simply chop canned peach slices and add that instead of the fruit cocktail.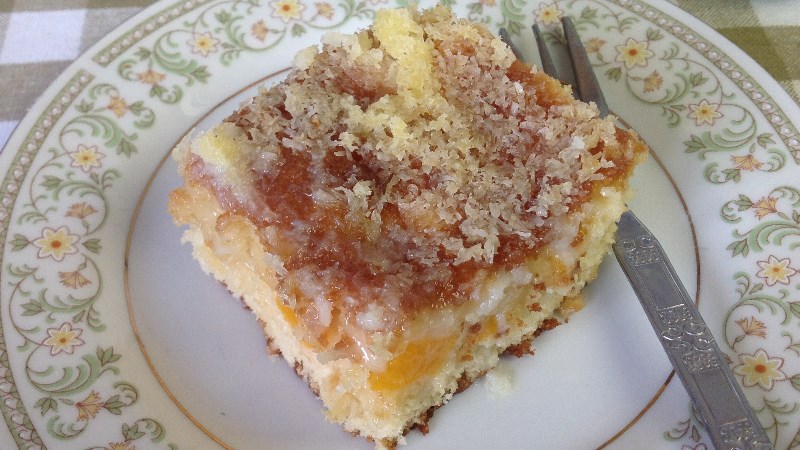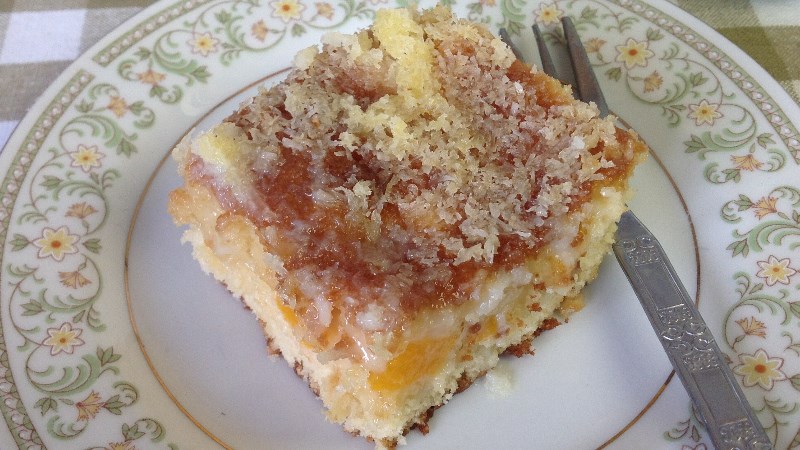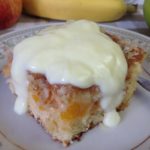 Print Recipe
Fruit Cocktail Tart Recipe
Ingredients
2

cups

Flour

1

tsp

Baking Powder

1

tsp

Baking Soda

Pinch of Salt

1

cup

Sugar

2

Eggs

beaten

1/4

cup

Cooking Oil

1

410g

Tin Fruit Cocktail
Syrup
1

cup

Milk

4

tbsp

Margarine / Butter

1/2

cup

Coconut

shredded

1/2

cup

Sugar

1

tsp

Vanilla Essence
Instructions
Sift flour, baking powder and salt.

Add sugar, beaten eggs, cooking oil.

Mix baking soda with a little milk and add to mixture.

Prick with a fork as soon as it comes out of the oven and pour hot syrup over.



Syrup
Mix all the syrup ingredients , except vanilla essence in a sauce pan.

Bring to the boil stirring continuously.

Remove from heat and add vanilla essence.

Pour hot syrup over the tart as soon as it comes out of the oven.



Today's Featured Ingredient
Fruit Cocktail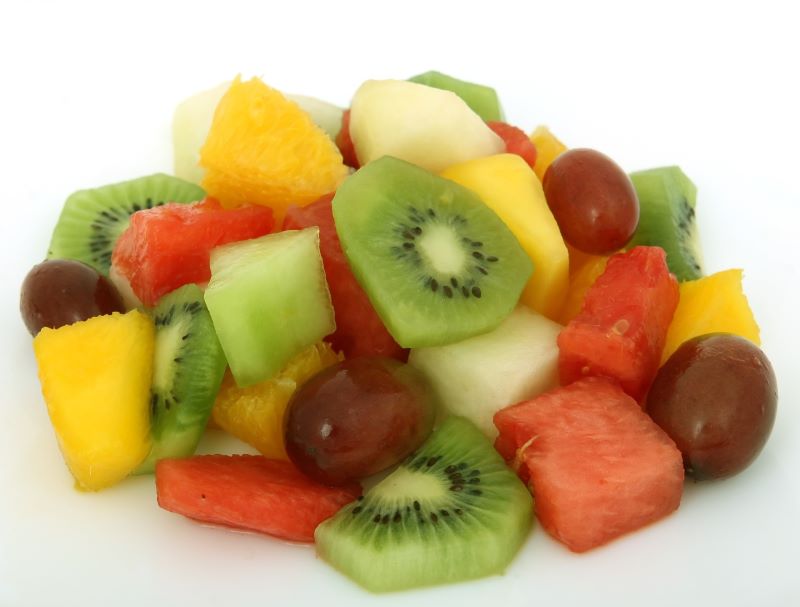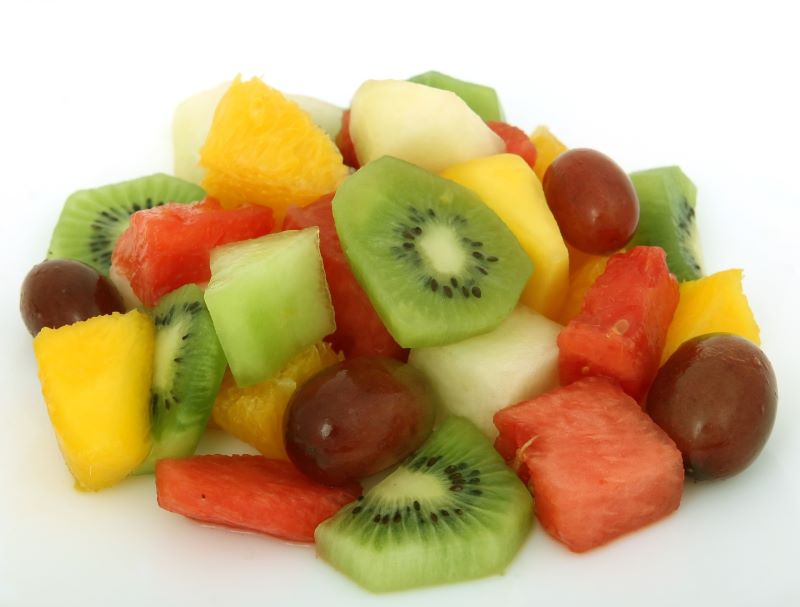 Fruit cocktail is a variety of fruit cut into small pieces. It is sold canned in sugary syrup or fruit juice. Fruit cocktail can also be fresh fruit.
A traditional fruit cocktail consists of peaches, pears, pineapple and grapes and sometimes cherries.
Fruit cocktail and fruit salad are similar. The only difference is fruit salad contains larger pieces of fruit while fruit cocktail is diced.
To use the odds and ends of damaged fruit a consortium of California canning companies developed the canned fruit cocktail. Their premium brand was Del Monte. They still hold the near monopoly of the product today.
Fruit cocktail can be served as an appetizer, dessert, or used in cooking and baking.